Home Lads Home
Kings Pond Shantymen sing out mainly in Hampshire and West Surrey, England. We perform shanties and other seafaring songs, interspersed with a few drinking songs and odd ditties. At Christmas we also sing carols and on Old Twelfth Night we sing wassailing songs. We aim for an authentic shanty style - unaccompanied male voices singing in harmony - on a good day.
Folk style nose-singing or ear-fingering is actively represssed and barbershop perfection is certainly not our aim. What we like is to sing and drink a pint or two of beer, but not at the same time as it tends to waste the beer.
We have featured on UK National Television on 'Escape to the Country' - you can see the clip on our Facebook page.
We have two sea-dees available at a very keen price.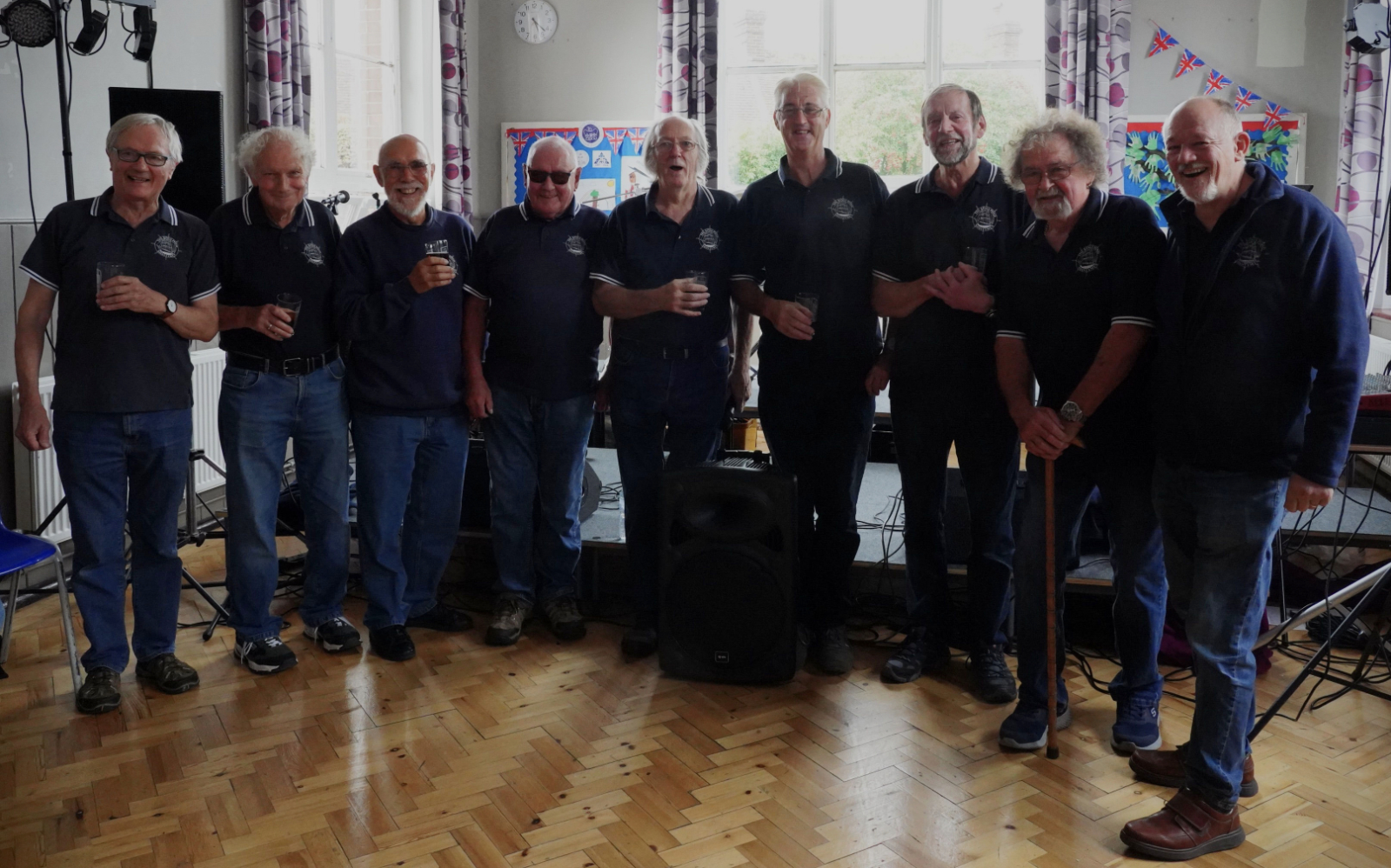 When Johnny Comes Down to Hilo is a typical boistrous example:
Lower Lights - is not a shanty in fact - but is from our huge repertoire of maritime misery:
Our name originates from Kings Pond in Alton Hampshire and reflects both our nautical incompetence and our base of operations.
We practise almost every Monday from 8.00 - 10.00pm and you are welcome to join us if you want to try out shanty singing or to get a flavour of our character before making a booking. We are very grateful to various pubs and clubs, currently The Sandrock in Farnham, The Crown in Alton and Passfield Club at Liphook for providing quiet(!) rooms in which to practise. Contact The Captain for details as we move about a bit.
Practice night invariably involves a fair amount of laughter and ribaldry - see The Craic.
We can be quite well behaved in public and will accept bookings for dinners, product launches, parties, weddings, birthday celebrations, civic receptions, fetes, club nights, pub nights, beer festivals and the like.
As well as singing on board HMS Warrior in Portsmouth for the BBC series Escape to the Country and for private events we also have had the great honour of singing on board HMS Victory for Trafalgar Dinners.
For street events we collect donations for the Royal National Lifeboat Institution - if you give us enough money we'll even stop singing! Our generous listeners have contributed thousands of pounds in donations over the years.